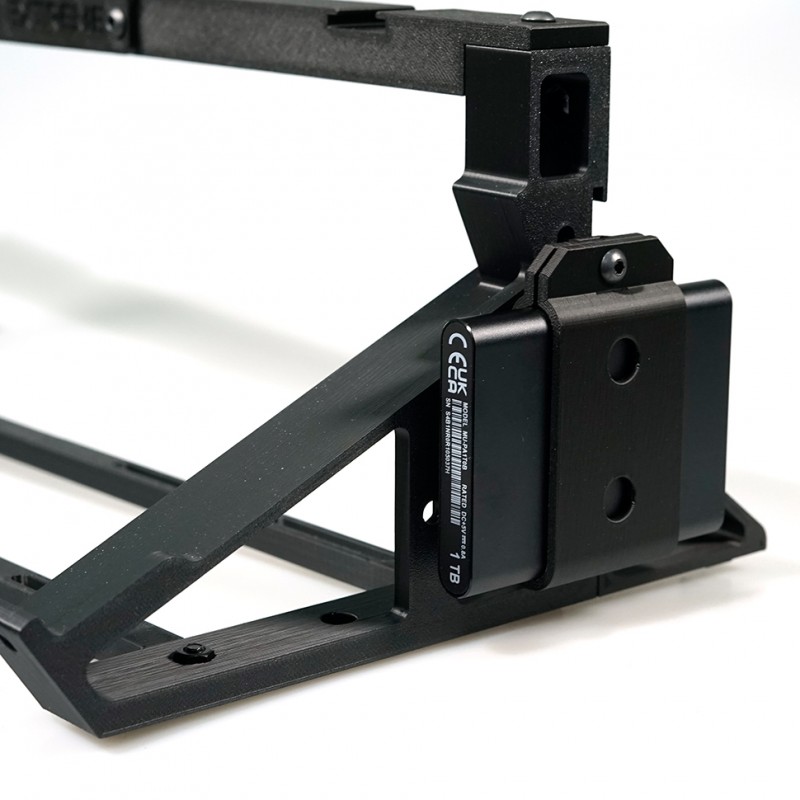  
SSD holder for the PK1 Pro MKII, Pro and Extreme Stands
The T5 / T7 SSD holder for PK1 Stand Family is designed to hold a Samsung T5 and T7 External SSD. It mounts on either side of the Stand using existing the  mounting holes.
You do not have to use a cheesebar to attach your SSD to the stand.

You can mount the T7 SSD using the adapter that comes with the product.
Please note that this SSD holder is specific to the PK1 Stands and will not fit any other rig

In Stock items usually shipped within 2 business day. On demand 3D printed products ship in 3 days
Due to COVID-19 and Christmas, longer delivery times are being experienced by our shipping partners

Return policy
Returns accepted for faulty products within 14 days. Please contact us for RMA