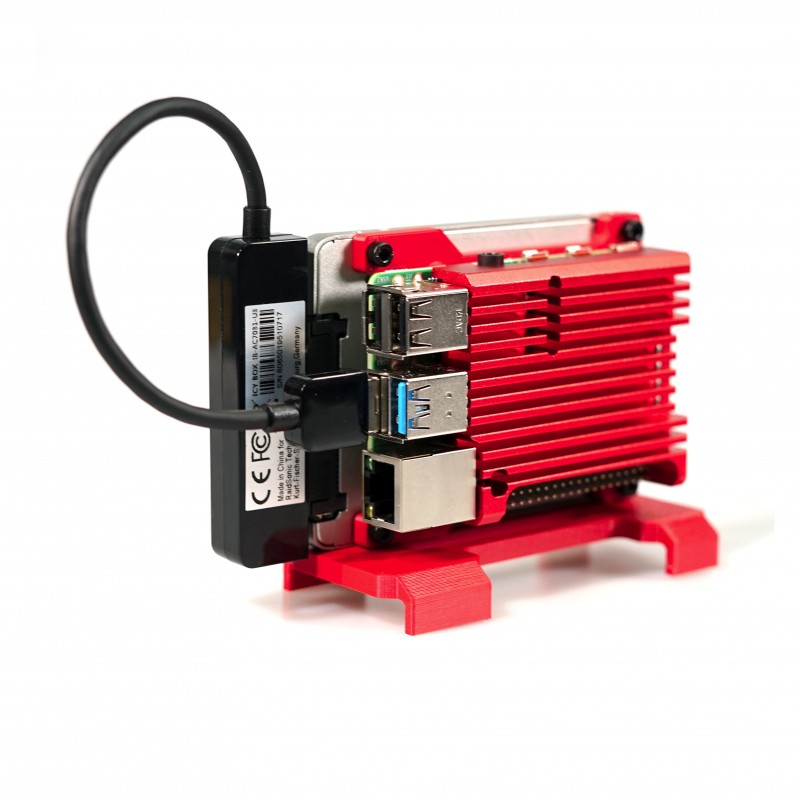  
TerraPi Q - The Quiet TerraPi for Raspberry Pi 4
Are your hearing this??? The all new and completely silent TerraPi Q utilises a large heatsink that replaces the fan hat. Also more compact!
Only for the Raspberry Pi 4
Your kit includes:
High quality 3D printed parts
Aluminium Heat-sink
All nuts and bolts
Assembly instructions
*The Raspberry Pi 4, SSD and USB to SATA adapter are NOT included in the price

In Stock items usually shipped within 2 business day. On demand 3D printed products ship in 3 days
Due to COVID-19 and Christmas, longer delivery times are being experienced by our shipping partners

Return policy
Returns accepted for faulty products within 14 days. Please contact us for RMA
Passively cooled, this model of the TerraPi modular system utilises a very large heat sink that replaces the fan hat assembly. The heat sink can also be used as a stand alone case should you wish.
The kit comes with all nuts and bolts, thermal pads and allen key to mount the heatsink on the TerraPi.