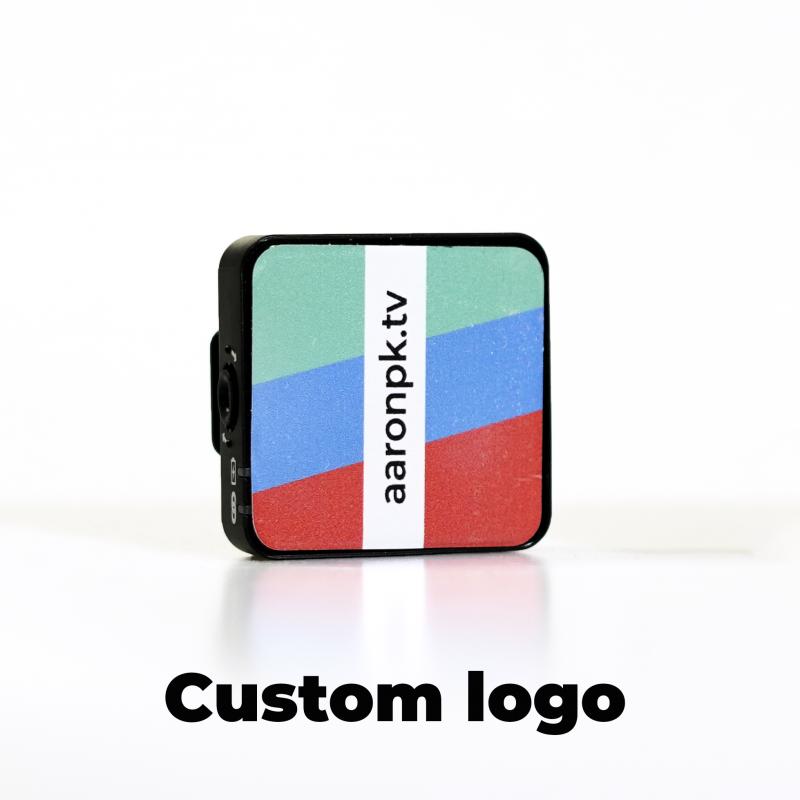  
PK1 MIC FLAG FOR RODE WIRELESS GO/ME
ADVERTISE YOU & STAND OUT!
Do you want to advertise your own brand or advertise what gear you're using? Put YOUR logo on your microphone, not RØDE's logo! Cover up the huge RØDE logo with your own.
Don't blend in with the crowd, amplify your presence and make a statement. A customised microphone flag is a powerful tool that gives your brand a unique and professional appearance. It captures attention and ensures your audience knows exactly who's running the show.
You can use the preview and generator tool to see your mics with your logo here 
The mic flag is printed on high quality matte vinyl (for the custom logo) and the carbon fibre look version is simply cut from that material and cannot be printed.
Packaging comes with six (6) stickers. In case of the GO version, you get 4 for the transmitter and 2 for the receiver. For the ME, you get all 6 the same.
You will need to upload 2 images if you have the GO. One for the Transmitter and one for the Receiver
You can use the preview and generator tool to create both here
All products depicted in the pictures are for illustration purposes only and are NOT included in the price!

In Stock items usually shipped within 2 business day. On demand 3D printed products ship in 3 days
Due to COVID-19 and Christmas, longer delivery times are being experienced by our shipping partners

Return policy
Returns accepted for faulty products within 14 days. Please contact us for RMA
Drag & drop files here

Max File Size 10 MB

Upload only: jpeg,jpg,pdf,png

---