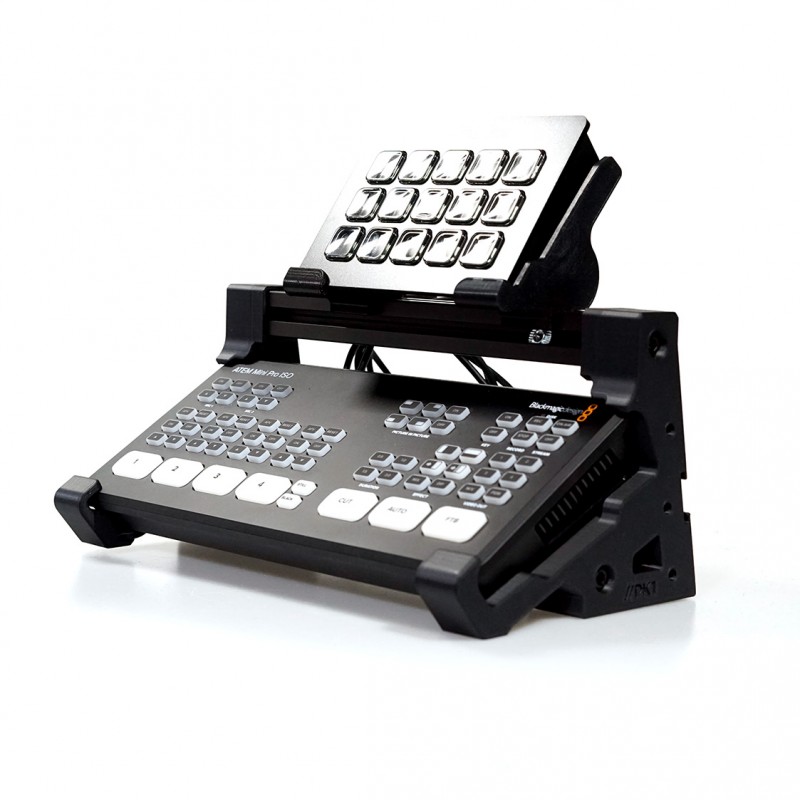  
PK1 Pro Streamer Streamdeck 15 Holder
The PK1 Pro Streamer 15 button StreamDeck holder mounts directly on the aluminium bar. It's position can be adjusted along the entire length of the top bar. It allows for the easy placement and removal of the Streamdeck 15 without any bolt adjustment and can be done in real time, even during a live stream without any interruption. It is also compatible with most smartphones so you can use your phone and the Streamdeck app alternatively!
ONLY COMPATIBLE WITH PRO STREAMER Stands. Not Compatible with the MKII
The ATEM Mini, ATEM Extreme, PK1 Pro Streamer AM, iPhone and Streamdeck 15 are NOT included in the price and are displayed for illustration purposes only.

In Stock items usually shipped within 2 business day. On demand 3D printed products ship in 3 days
Due to COVID-19 and Christmas, longer delivery times are being experienced by our shipping partners

Return policy
Returns accepted for faulty products within 14 days. Please contact us for RMA