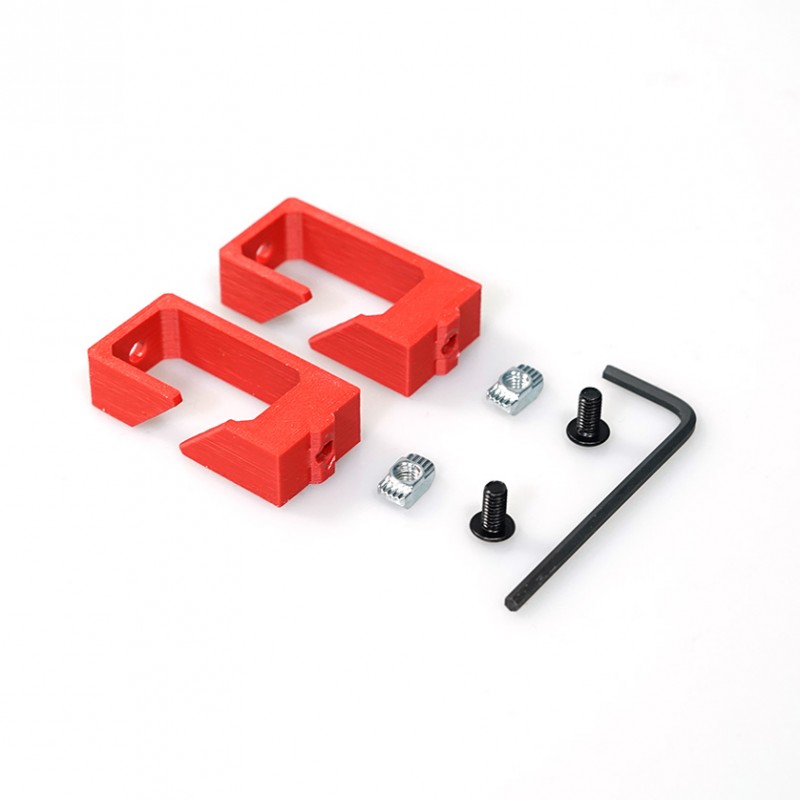  
PK1 Pro Streamer EXTRA Wire Manager 2x
Your Pro Streamer rig already contains 2 wire managers in the box.
This additional set of two wire managers attaches to the aluminium bars found in the PK1 Pro Streamer line. They help you manage the routing of all cables (HDMI, USB etc)
Comes in 3 colors and has nuts and bolts to attach to the aluminum bars.
ONLY Compatible with PK1 Pro Streamer Products

In Stock items usually shipped within 2 business day. On demand 3D printed products ship in 3 days
Due to COVID-19 and Christmas, longer delivery times are being experienced by our shipping partners

Return policy
Returns accepted for faulty products within 14 days. Please contact us for RMA