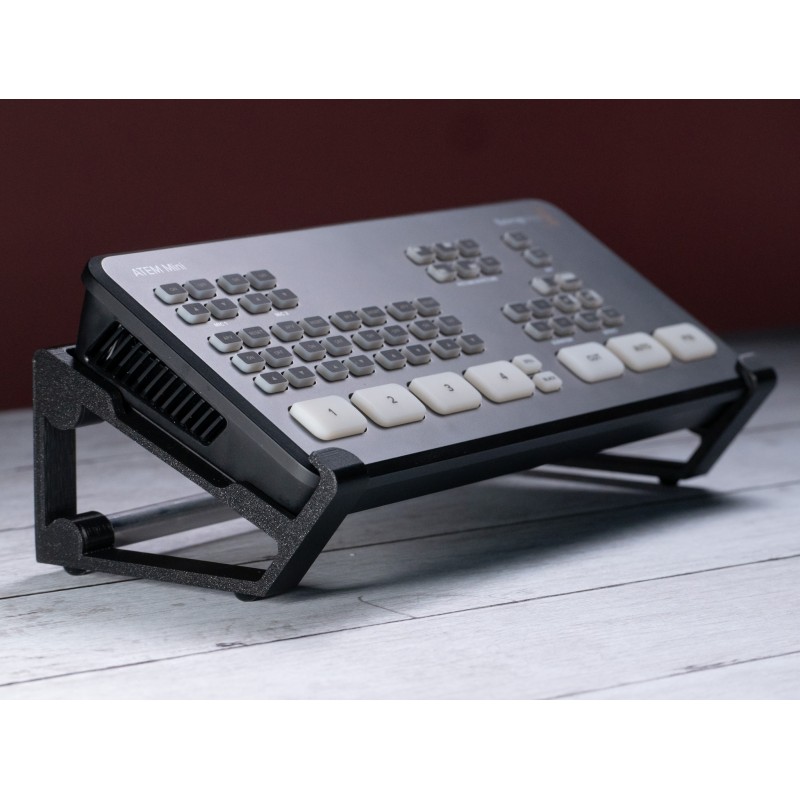  
PK1 PRO LITE for ATEM Mini, Pro and ISO
The PK1 PRO Lite stand for the ATEM Mini / PRO/ ISO switcher, is our entry level stand that raises the ATEM from the desk at a better angle and provides better cooling. Your ATEM Mini is held firmly in place preventing any movement that may cause instability.

The kit comes with four high quality rubber feet for the base of the stand and a set of screws to secure the aluminium rods in place.
This stand is NOT compatible with any of the PK1 accessories - they will not fit.
The ATEM Mini depicted is NOT included

In Stock items usually shipped within 2 business day. On demand 3D printed products ship in 3 days
Due to COVID-19 and Christmas, longer delivery times are being experienced by our shipping partners

Return policy
Returns accepted for faulty products within 14 days. Please contact us for RMA
Part of the official PK1 product line, this budget stand provides enough functionality to position the ATEM Mini switcher at an optimum angle and provide better air flow.
Thanks to its built in front retaining clips and the supplied 3M rubber feet, the PK1 PRO LITE will hold the ATEM firmly in place even with all the cables attached from the back
Great for the streaming enthusiast that wants to gain a more ergonomic position of their ATEM mini.
Please note that none of the accessories of the other PK1 stands will fit this one. It is intended as a low cost solution for those with a limited budget.
It is manufactured using additive manufacturing process. Some minor imperfections on the surface can be expected. They will not affect the performance of the product!