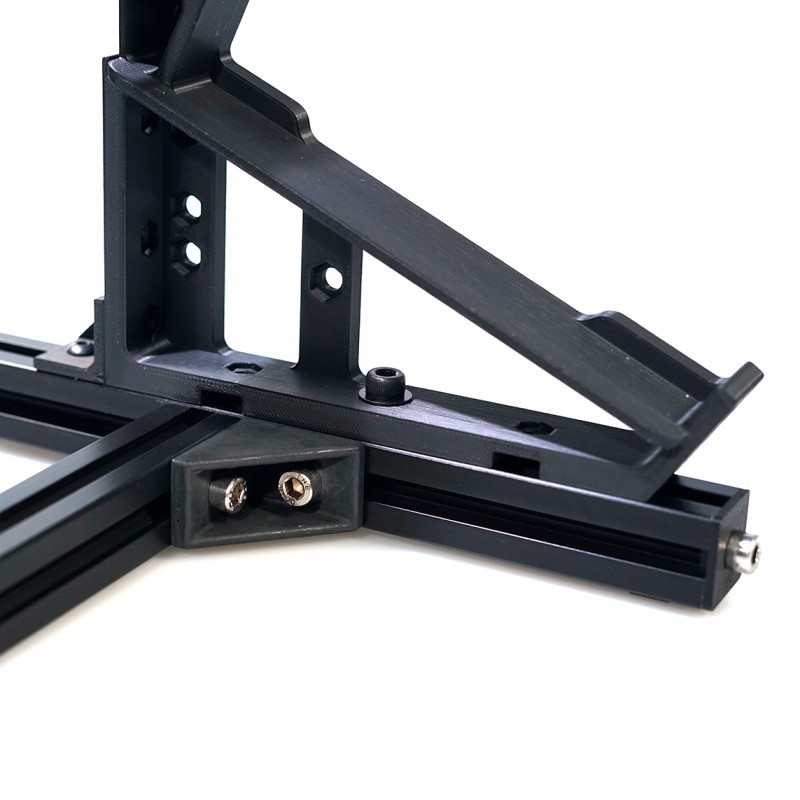  
Aluminium Base For PK1 Mini Stand
14 Days Lead Time
Aluminium Base for the PK1 Mini Stand. Made from black extruded aluminium 20x20 profile. Provides a very sturdy base for the stand, when you need to be mobile and use the ATEM Mini on location. 
You can attach additional accessories by utilising the T-Slot rails as a mounting point.
The PK1 Mini Stand is NOT included in the price. This is an add-on. Pictures are for illustration purposes.
Design subject to change

In Stock items usually shipped within 2 business day. On demand 3D printed products ship in 3 days
Due to COVID-19 and Christmas, longer delivery times are being experienced by our shipping partners

Return policy
Returns accepted for faulty products within 14 days. Please contact us for RMA
14 Days Lead Time
The PK1 Mini Stand is a great Desktop Stand for the ATEM Mini Mini. It is not designed to be used on the go or on location but it can be as it is manufactured from high quality polymer plastic.
The Aluminium base negates any concerns regarding mobility and sturdiness by adding a strong base made from black aluminium extrusion profiles. The base acts as a platform to mount the PK1 Mini stand upon, providing an extra degree of stiffness that is needed when you need to move it on set and back to the studio.
The extended side bars act as anti-tilt mechanism and the rubber feet will keep it in place on your desktop.
This is an add-on to the stand. The price includes the aluminium base, its assembly materials and instruction guide.
ONLY FOR THE PK1 Mini STAND