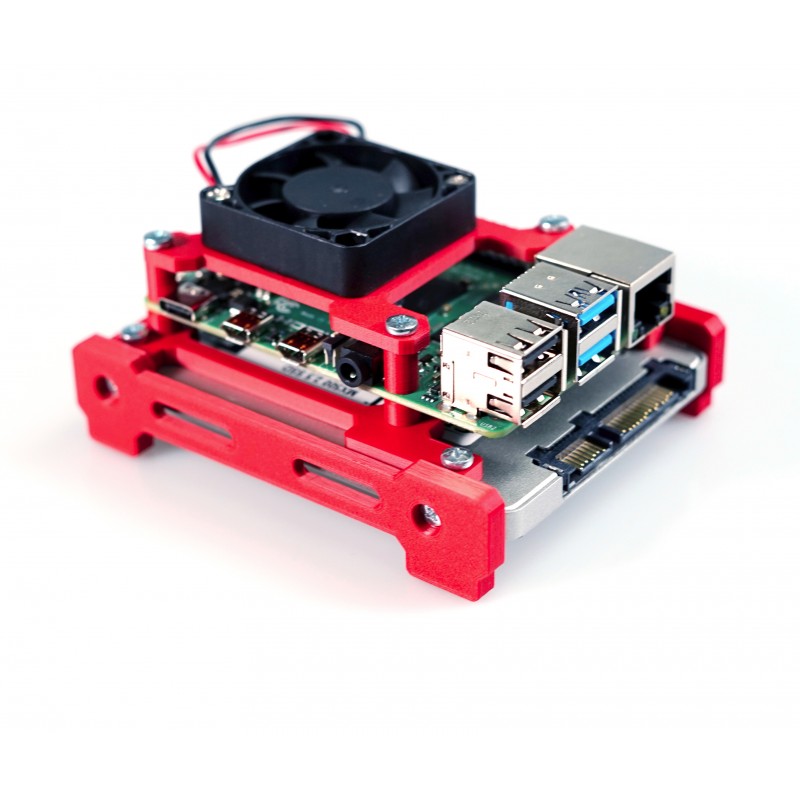  
The TerraPi Alpha - A Raspberry Pi case with SSD Support
The TerraPi Alpha is a horizontal mount case for the Raspberry Pi, that uses the SSD drive as the main body to mount on the components. It comes in single SSD and dual SSD drive configurations. It is produced by INUX3D™  with 3D printing (additive manufacturing)  process.
The Raspberry Pi and 40mm Fan are not included in the price. They are depicted here for illustration purposes.

In Stock items usually shipped within 2 business day. On demand 3D printed products ship in 3 days
Due to COVID-19 and Christmas, longer delivery times are being experienced by our shipping partners

Return policy
Returns accepted for faulty products within 14 days. Please contact us for RMA
A Raspberry Pi Case with SSD / HDD 2.5" Support and a FAN Hat! With the release of Raspberry Pi 4, a lot of possibilities are now available.
You can use the Pi as a NAS Server, Surveillance station or even a Web server.

With these new exciting features, you need more space. Now with the INUX3D TerraPi Alpha SSD Case you can! The case is compact and supports both the RPI 3B+ and the RPI 4.
Additionally this open frame Case has a fan hat since the RPI4 is notorious for high temperatures.
The case comes with a set of mounting screws for the Pi and the Disk(s).
Also when using an external disk, please make sure you have a power supply of at least 3Amp or more as the drives consume more power