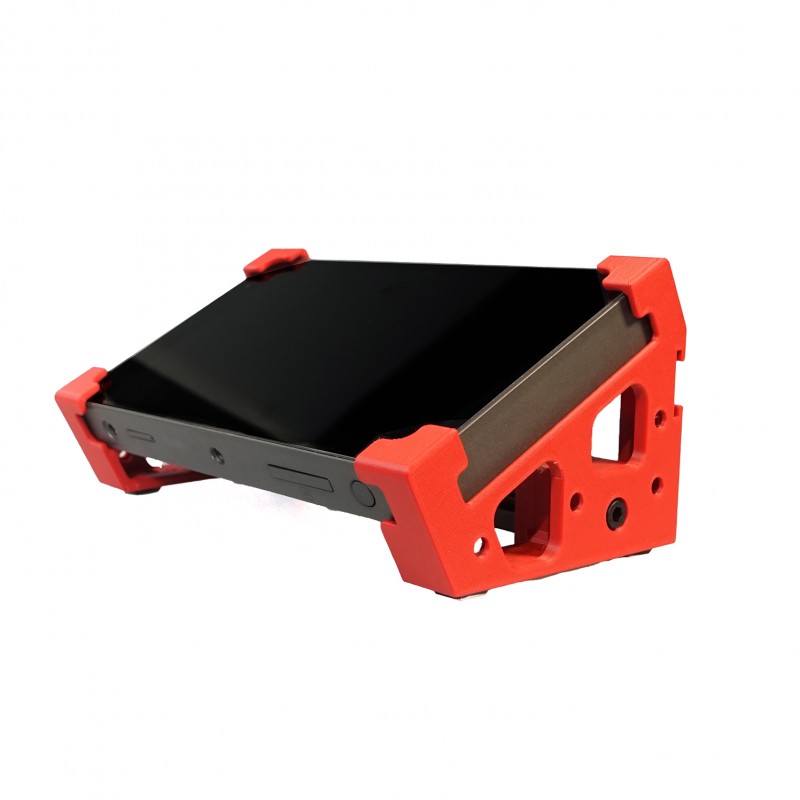  
PK1 YB Desktop Stand for the YoloBox
Designed specifically for the original YoloBox, the PK1 YB Desktop Stand provides a stable operating platform for your YoloBox.
The optimal angle offers excellent viewing and touch screen operation thanks to it's rigid base and rubber feet.
It is the best stand for desktop use. All of the ports are accessible and it can be even placed next to the PK1 Pro MKII ATEM Mini Stand which has a similar angle thus providing seamless transition from one to the other.
The complete kit contains the 2 coloured sides, a high strength aluminium middle bar, rubber feet, allen key and 2 mounting bolts. The PK1 YB Stand can be assembled in seconds and the disassembly is even quicker since only one side needs to be disassembled for the YoloBox to be removed.
The PK1 YB Stand allows for great portability since it can fit any carrying case for on location streaming.
The PK1 YB is available in RED and BLACK.
Only fits the Original YoloBox - YoloBox and accessories not included

In Stock items usually shipped within 2 business day. On demand 3D printed products ship in 3 days
Due to COVID-19 and Christmas, longer delivery times are being experienced by our shipping partners

Return policy
Returns accepted for faulty products within 14 days. Please contact us for RMA